Description
Fitbit Aria 2 Wi-Fi Smart Scale เครื่องชั่งน้ำหนักอัจฉริยะ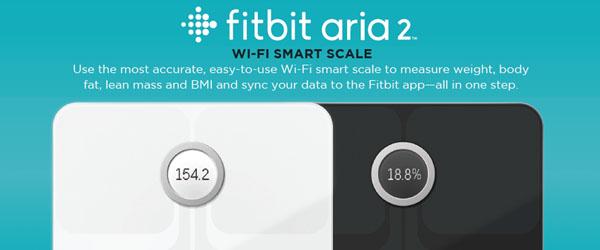 คุณสมบัติ
Weight Data + More : วัดน้ำหนักตัว, %Body Fat และ BMI (ดัชนีมวลร่างกาย)
Works With Fitbit App : ดูความคืบหน้าของน้ำหนักและตั้งเป้าหมายน้ำหนักเพื่อสร้างแรงจูงใจได้ดีเยี่ยม
Easy Smartphone Setup : Set up ผ่าน Fitbit App ได้อย่างรวดเร็วทันใจกับสมาร์ทโฟน IOS/Android ผ่าน Bluetooth และ Wi-Fi
Tracker Compatible : ทำงานร่วมกับนาฬิกา&สายรัดข้อมือ Fitbit เพื่อให้คุณเข้าใจเทรนน้ำหนักได้ต่อเนื่อง
Charts + Graphs : ติดตามข้อมูลน้ำหนักด้วยกราฟที่เข้าง่ายใจผ่าน Fitbit dashboard.
Wireless Syncing : ซิงค์ข้อมูลไร้สายอัตโนมัติ  iOS, Android and Windows devices ผ่าน Wi-Fi
Sleek Design : วัสดุพรีเมี่ยมกระจกพิเศษทนทานสูง ดีไซน์เรียบหรูที่ลงตัวกับทุกมุมห้อง
Multiple Users : รองรับการใช้งานถึง 8 คน ในครอบครัว Fitbit ของคุณ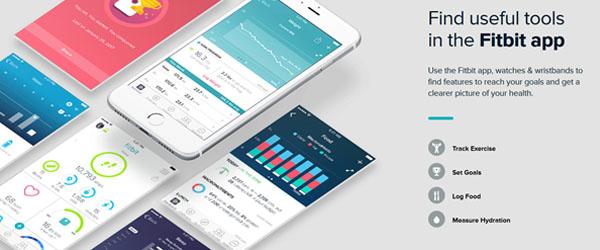 พร้อมแล้วสำหรับเป้าหมายลดน้ำหนักของคุณ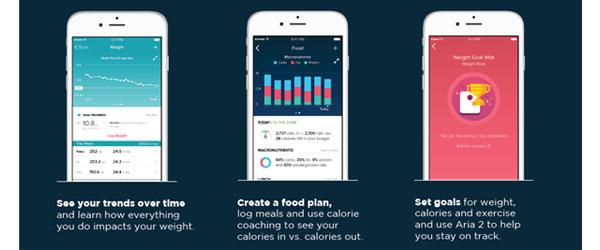 ข้อมูลทางเทคนิค
Sensors and Components
Weight and BMI: Four load cells measure weight. BMI is calculated and displayed based on weight and height.
Body composition: The scale measures body mass using bioimpedance analysis.
Display
Backlit LCD display
Displays weight, BMI, % body fat, and user selection
Units in pounds, kilograms, or stones
Battery and Power
Aria 2 uses 3 AA batteries—no power cord necessary.
Battery type: 3 standard 1.5V size AA batteries (included)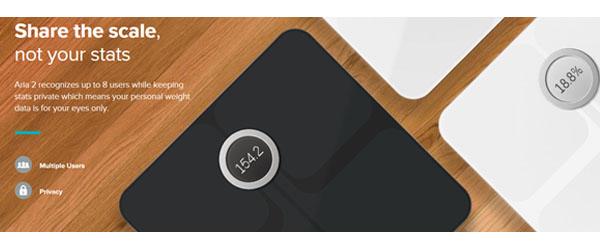 Users
Aria 2 automatically recognizes up to 8 different people. Your weight data syncs to your private Fitbit dashboard, so you can control what data you share.
Measurement range: 10-400 lbs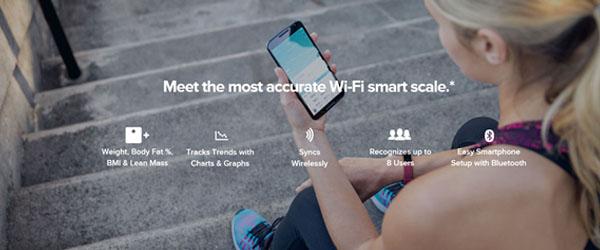 Syncing
Aria 2 syncs automatically and wirelessly and supports Wi-Fi encryption. Network requirements:
Wireless 802.11b/g/n 2.4GHz
WEP/WPA Personal/WPA2 personal security supported
Automatic (DHCP) IP setup (static IP configuration not supported)
To set up for the first time, you'll need one of the following: iPhone 4S and later, iPad 3 gen. and later, and leading Android and Windows devices
Sync Encryption
TLS 1.2, using AES-128, NIST P-256 ECC and SHA-256, with revocation.